Wide flange serrated face nut 4mm come up!!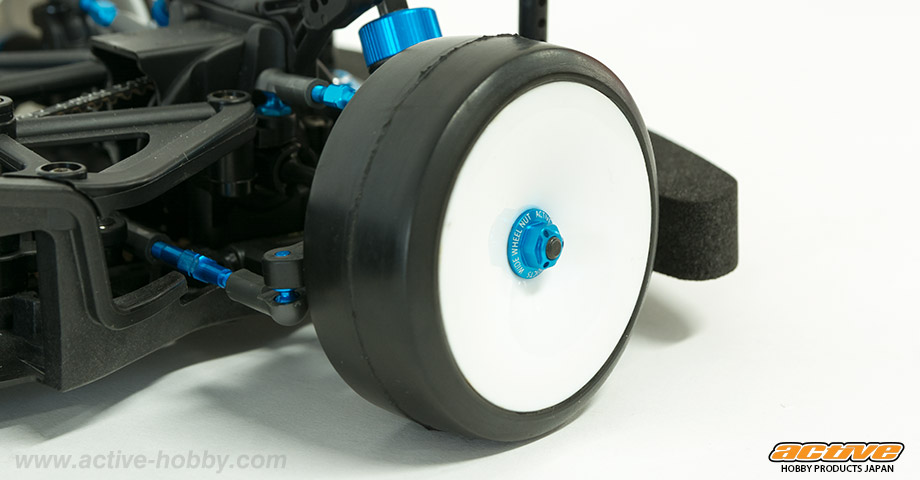 It is a racing nut pursuing reliable hold performance in harsh racing scene of on-road and off-road.
Nut Size: Diameter/11.3mm - height/5mm.
※Please note that the diameter of the nut.
Some wheels can not be installed.
---
Clean edge fixes the wheel !

The machined serrated portion has a vertical edge. Hold performance of the nut improved at the serrated part whose shape was changed. Clean edge will hold the wheel fixed.
---
Wide flange suppresses wheel vibration !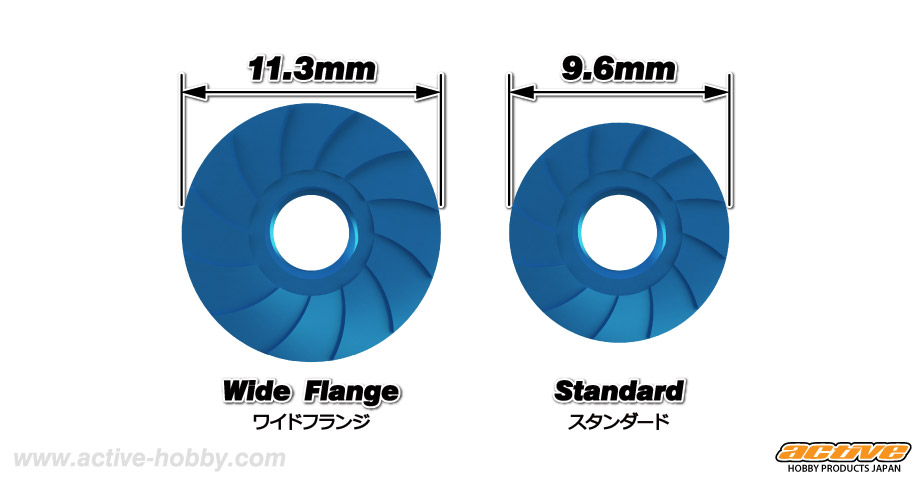 Wide flange specification with wheel contact surface diameter 11.3mm.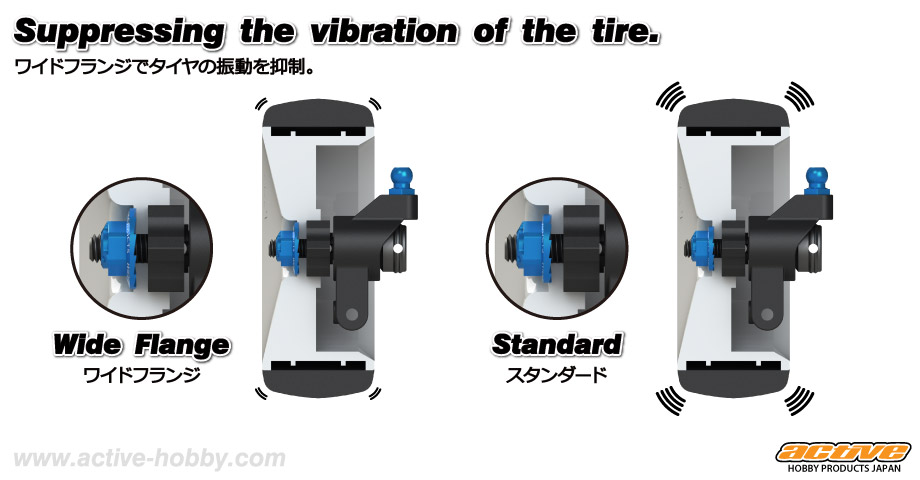 Hold the wheel boss with a wide flange. And it delivers a stable driving feel by suppressing the vibration of the tire to the limit.
---
Line up five colors with orange added to the standard color!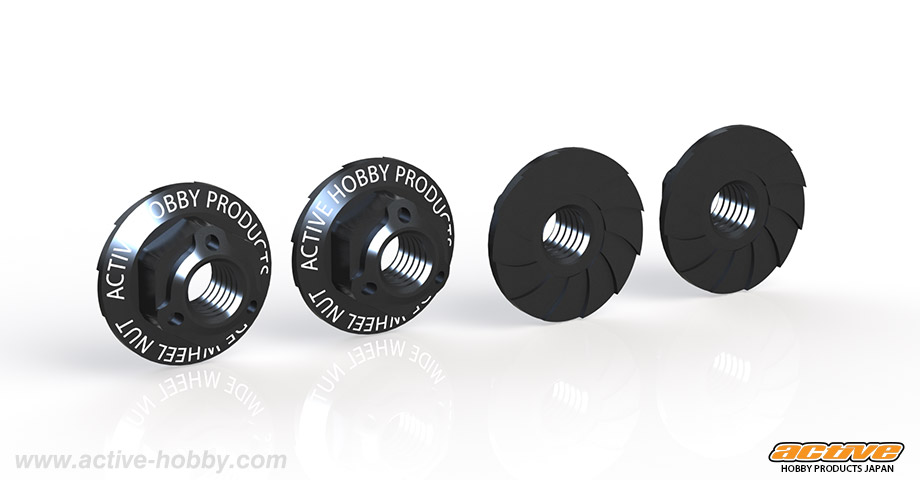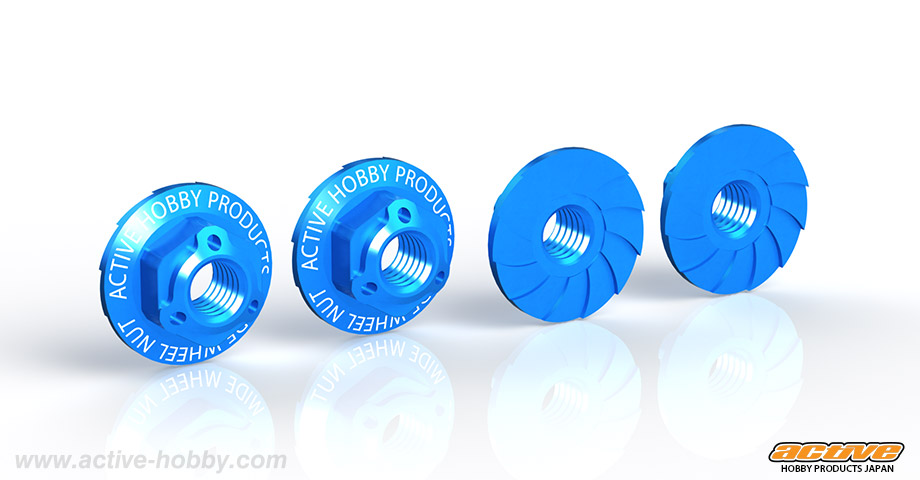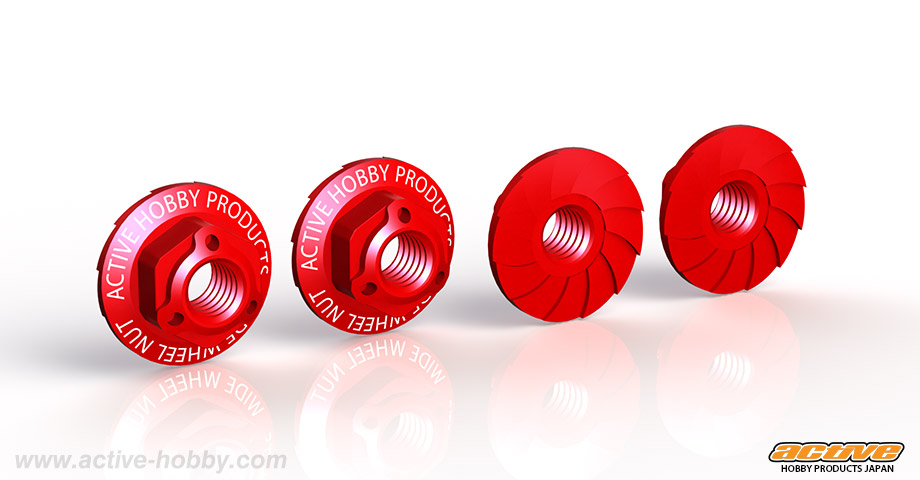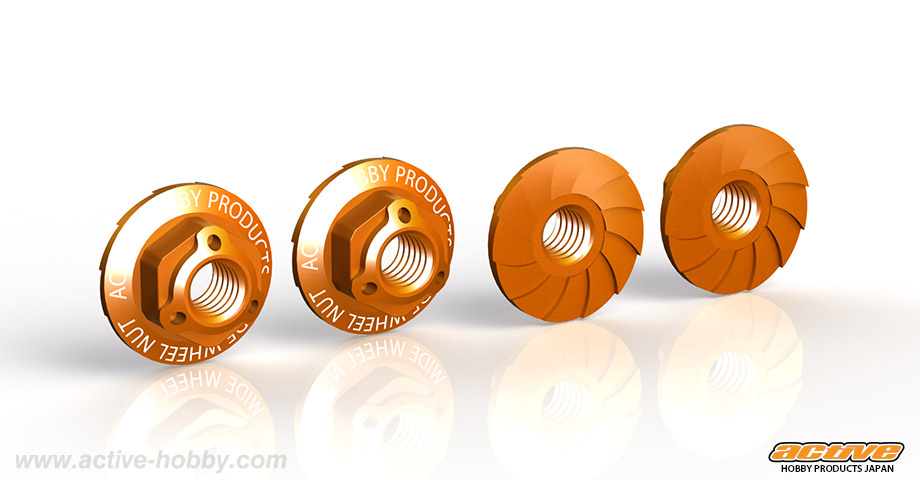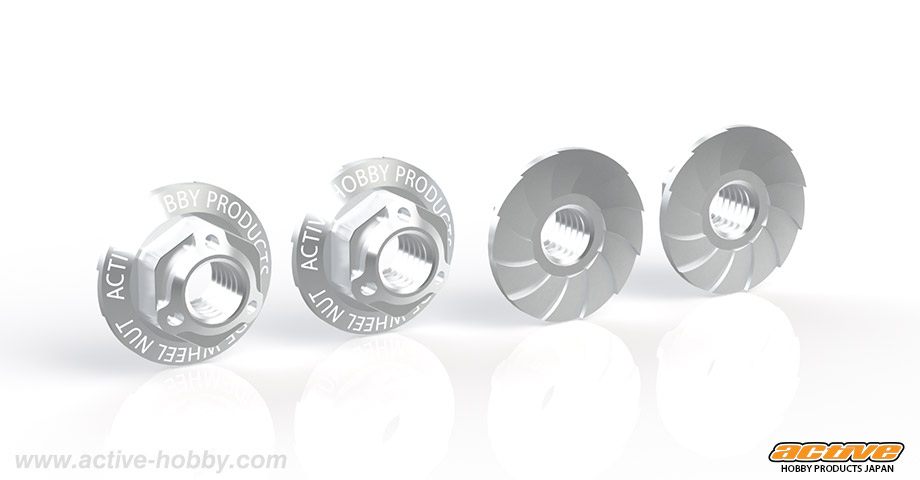 These products will be available in May.